About
SwingEasy is a dedicated group of golf professionals who have spent countless hours testing equipment for you. We are relentless about testing methodology and quality.
We test using hours and hours in front of our robot with the goal that with the help of our data, you can make more informed decisions about your future golf purchases. We earn money through various affiliate marketing programs. That means we may get paid commissions on products purchased through our links to retailer sites. However, we recommend products based on our independent research, analysis, and testing. There's no incentive for us to pick inferior golf products or to respond to pressure from manufacturers. If a golfer returns their purchase because they're dissatisfied or the recommendation is bad, we make no affiliate commission. We think that's a healthy model - we want you to feel good about the purchase you're about to make.
How We Test Golf Equipment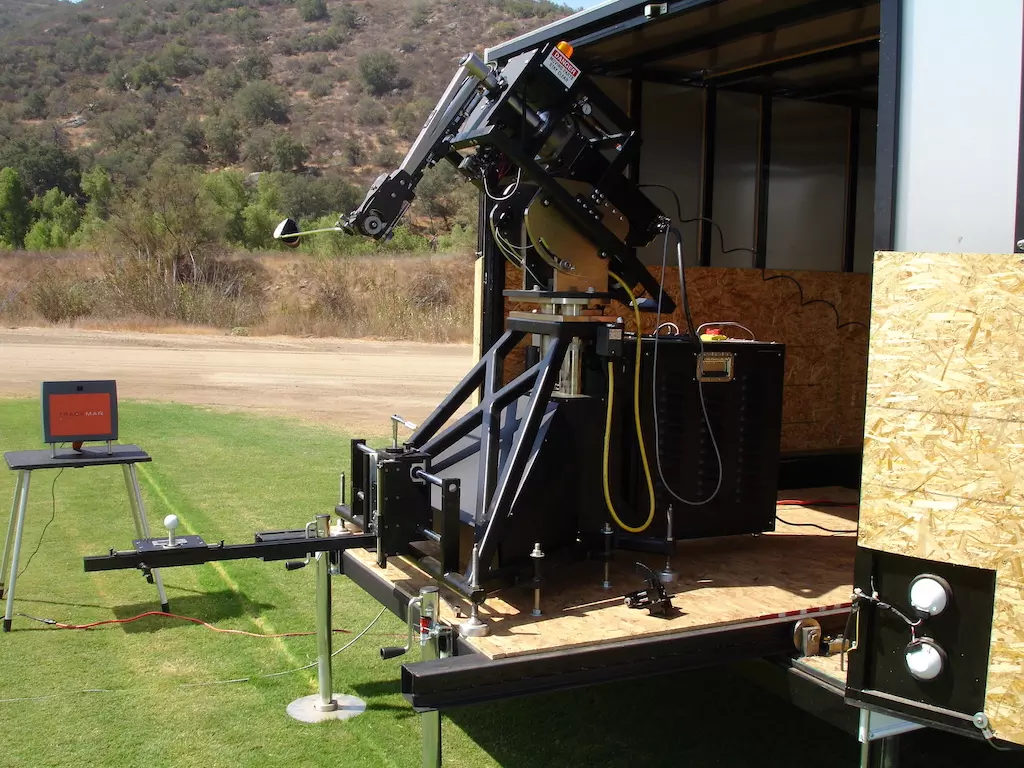 SwingEasy.golf has analyzed golfer's swings from Tour Players through to beginning amateurs. What we realized in the process is that a golfer's swing is like a snowflake, no two are alike.
Many sites try to lump golfers together and provide general recommendations that do not specifically address the needs of a certain type of player. Golf is a game of performance and it is necessary to provide equipment data to golfers that are specific to their skill level so that the recommendations provide the best fit for their game.
The hard part is how to do this. Most equipment review sites have their editors hit the equipment and provide a review. The problem with this approach is that most of the editors are better players then they are at analyzing the equipment through their own swings.
SwingEasy.golf decided on a different approach. We contract with Golf Laboratories, Inc. to conduct testing for us. Golf Laboratories is the leading testing company in the golf industry. Their robots are used by all of the major golf manufacturers and the governing bodies of golf. Golf Laboratories has been in business for 32 years and has tested with every major company in the golf industry. They have developed testing standards for golf equipment that is currently used throughout the industry.
When SwingEasy.golf approached Golf Laboratories the request was simple: How can we generate data-driven equipment recommendations that will target specific sections of the golf market? Golf Laboratories informed us that their robot can duplicate any golf swing, from the number one player in the world to a first time golfer.
SwingEasy.golf worked with Golf Laboratories to develop a swing type for different skill levels of golfers and then tested equipment with this same swing type and analyzed the data. A Foresight GC Quad launch monitor was used in the testing to capture the data from the club prior to impact, the launch conditions at impact, and the flight of the ball including distance and direction.
SwingEasy.golf took the data from multiple clubs and analyzed it, comparing it to the swings of specific player types. Using a bell curve analysis SwingEasy.golf was able to determine which of the data points were most beneficial to help this specific group of golfers.
From this data SwingEasy.golf created equipment recommendations that we believe will not only provide golfers with more enjoyment but will help them play their best golf.