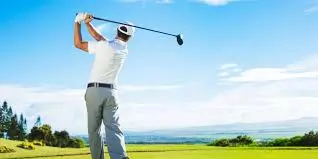 Best Drivers for Slicers of 2023
Golf drivers designed for slicers have revolutionized the game for players struggling with that left-to-right ball flight for right-handed golfers (and vice versa for lefties), often leading to lost distance and accuracy.
These specialized drivers employ cutting-edge technology and design principles to mitigate the unwanted spin and promote a straighter trajectory. By incorporating adjustable weights, these drivers allow players to manipulate the center of gravity, minimizing the effect of the slicing spin and encouraging a more controlled ball flight.
So we get the question quite often. Do anti-slice drivers work? In today's game of golf, anti-slice drivers work because of the mix of adjustable weights and shafts you can instill in golf drivers today. The clubfaces of these drivers are crafted with precision, incorporating innovative materials and face curvature to counteract the sideways spin, thus delivering a corrective impact on the ball.
We've tested over two dozen of the latest and greatest golf drivers predicated on being the best for slicers. We've found six that we recommend for all types of players, from beginners to intermediate players, seniors to ladies.
Top 6 best drivers for slicers of 2023
The Callaway Golf Mavrik Driver is our favorite golf driver for those who slice the golf ball. Highlighted by features like the Flash Face technology that enhances ball speed and forgiveness, you can maximize the speed and direction based on the adjustable weights of this club.
We also really like the price point of this club. We don't want to break the bank when we want to enjoy the game with a little less slice. This driver provides options for different golfers in terms of loft and shaft flex to cater to different golfers' needs.
Many tour players use the Callaway Golf Mavrik Driver to this day because it's so configurable to your personal needs. We must also say that the shaft is also a big aspect of the club as a whole and something golfers who slice the ball need to keep in mind. We all swing at different speeds, especially when we slice the ball. Adjusting the weight of the clubface is step number one, but ensuring you have the right stiffness and weight in the golf shaft is critical.
This golf driver is by far the best driver for slicers, in our opinion, because you can immediately see improvements to your slice and distance within a few swings. The best driver loft for a slice is 10.5 degrees, which is an option with this club.
The Cobra Golf Air X Women's Driver is designed specifically for female golfers and is our favorite pick for women golf drivers looking to fix their slice off the tee. With anti-slice technology, this golf driver incorporates advanced technologies to optimize ball speed, forgiveness, and overall playability. The driver features a lightweight design and strategic weight distribution for improved clubhead speed and greater distance.
The adjustable features allow players to fine-tune launch and spin conditions according to their preferences and playing style. With its focus on enhancing female golfers' experience, the Cobra Air X Women's Driver offers a combination of technology, performance, and customization, making it a valuable tool for players looking to elevate their driving game.
The TaylorMade Men's Golf Clubs SIM2 Max introduces a redesigned driver that has become great for those looking to get rid of their slice. The driver harmonizes forgiveness and distance with its adjustable weights, providing a great balance of forgiveness and ball speed control
The milled-back cup face is a newer type of design from TaylorMade that we have grown to like. We all want a driver we can control while also working to maximize the distance we can get off the tee. This design enhances stability and forgiveness, providing you with the best of both worlds.
Coming in two different options, we are a big proponent of this driver for golfers with a club angle at the impact, often resulting in a low tee shot. Because of its SIM Inertia Generator, the club face helps to heighten the club head speed while protecting against mis-hits.
This innovative driver gives golfers an edge on the course, capitalizing on aerodynamics, weight distribution, and advanced club head features for improved speed, ball speed, and forgiveness. The TaylorMade Men's Golf Clubs SIM2 Max has also become our favorite golf driver for beginners who slice the ball because of its ingenious design.
The Callaway Golf Paradym X Driver represents a cutting-edge addition to the golfing arsenal and, in our opinion, seems to have been made for golfers who slice the golf ball and hit inconsistent shots. Its construction combines innovative materials and design elements to maximize performance.
The driver boasts an enhanced titanium construction with various lofts and shaft stiffness. For golfers who slice the ball, we recommend going with a 10.5 loft to help keep the ball in the air. We will want to adjust the shaft and weights on the clubface to help with slices.
Slice correction for golfers can be hard and doesn't always come down to the club. But, we must make sure we provide the club, grip, and overall swing path with the same amount of focus to help us work on hitting straighter shots.
The launch angle of the golf ball is important for getting right when we are swinging any golf club.
We want to have faster club head speed but also feel in control. This golf driver provides a great loft for slicers and comes with a large clubface to provide added forgiveness.
The Callaway Golf Epic Max Driver is among the best golf drivers on the market. This club has continued to compete with new golf drivers in today's market due to its phenomenal golf technology, including a forged AI-designed Flash Face SS21 that enhances ball speed across a wider area of the face.
The awesome feature that caught our eyes is the Jailbreak Speed Frame, which enhances stability and energy transfer, making the golf ball go far and on a straighter line resulting in impressive slice control. The adjustable sliding weight allows golfers to fine-tune shot shape and trajectory according to their preferences.
The placement of the adjustable weight on this club caught our eyes because when you compare it to other golf drivers we've tested, this club is quite on the outside of the clubface. We like this because we've noticed that golfers who slice the ball often need more support from the toe end of the club versus the heel.
With its combination of advanced materials, precise engineering, and adjustable features, the Epic Max LS Driver delivers high forgiveness, speed, and customization options. It is a top choice for golfers looking to eliminate their slice and improve their overall game.
The TaylorMade M4 Driver is our favorite golf driver for those hoping to hit lower golf shots while also getting rid of their slice. So many golf drivers in today's game have brought many configurations to the table that is now on the golfer to make. This can be overwhelming and a major reason why we will return to simplicity with this club.
One of the simpler designs, golfers looking to improve their slice off the tee may look for a draw-biased golf driver, but we don't always think that's the right answer. With this club, you'll get a golf driver that is quite forgiving and helps to keep the ball spin down. Launch angle is important and based on the golfer's swing, but we've noticed that this club adjusts well based on the player's launch trajectory.
We also really like the price point of this club. It will not break the bank like the new golf drivers might in today's market. We also like that this club provides a 9-degree option. If you're playing in conditions where the ball will roll and you don't need as much height to your ball, this is a golf club you need to check out to correct those slices and hit straighter shots.
Conclusion
In the world of golf, where slicing the golf ball can sometimes feel like a wild adventure into the rough, specialized drivers for slicers come to the rescue like trusty sidekicks! These drivers are the magical wands that sprinkle a bit of "straight-as-an-arrow" fairy dust on your shots.
They're like the GPS of golf – guiding your ball away from those pesky slices and toward the fairway promised land. So, if you've ever found yourself in a slice-induced conundrum, fear not! With these fantastic drivers by your side, you'll turn those banana balls into laser beams of accuracy while having a slice of fun on the course.
Remember, it's not just a driver – it's your secret slicer-busting weapon, ready to help you conquer the course with a grin and a newfound love for hitting those drives right where you want them!
Frequently Asked Questions (FAQs)
Is there a driver that fixes a slice?
Some drivers fix a slice, but there is no guarantee for a complete fix for a slice. Certain drivers are designed as "draw-biased" or "anti-slice" to mitigate slicing effects. We think the shaft of the golf driver is also just as important to ensure that there isn't too much whip, which could create even more of a slice.
These drivers incorporate offset designs, closed clubface angles, draw-biased weighting, adjustable hosels, high MOI, and appropriate shaft flex to promote a more favorable ball flight and reduce slicing tendencies. However, it's crucial to understand that proper swing mechanics is the primary solution for reducing slicing, as equipment improvements work best when coupled with technique refinement.
Can a new driver help my slice?
A new driver can help a slice if the driver includes key features to help with this. We recommend looking for golf drivers with anti-slice features, such as offset design, closed clubface angle, draw-biased weighting, adjustable hosel settings, and high moment of inertia to help reduce slicing effects and promote straighter shots.
Can a driver shaft fix a slice?
A driver shaft can help fix a slice, but it isn't the only area a golfer should focus on to improve the ball trajectory and motion. The shaft's flex, weight, and characteristics impact how the clubhead interacts with the ball and the clubface's alignment at impact.
While a well-suited shaft can assist in addressing slicing tendencies, it's vital to recognize that it is essential to address the root causes through proper swing mechanics and professional lessons. A well-fitted driver, including the shaft, contributes to an overall improvement strategy, but achieving lasting results requires a comprehensive approach.
Does lower loft on driver help with slice?
Using a driver with lower loft could potentially assist some golfers in reducing a slice by influencing ball trajectory and spin characteristics. A reduced loft golf driver can lead to less backspin, a flatter ball flight, and potentially decreased sidespin, contributing to the golf ball's slicing.
We recommended a personalized driver fitting to help ensure your golf swing mechanics can be paired with the appropriate golf driver.
Will too much flex cause a slice?
Excessive flex in a driver shaft can contribute to a slice, although it's one of several factors affecting shot direction. The flex of a golf driver influences clubhead release and impacts the clubface angle at impact.
We highly recommend researching club shafts, primarily looking for a golf driver shaft that will match well to your swing speed. We recommend getting a regular shaft for golfers with less than 90 MPH. Anything higher starts to get into the stiff shaft category, which might be appropriate for many golfers.
Written At: Updated At: 2023-08-26T00:17:22+00:00