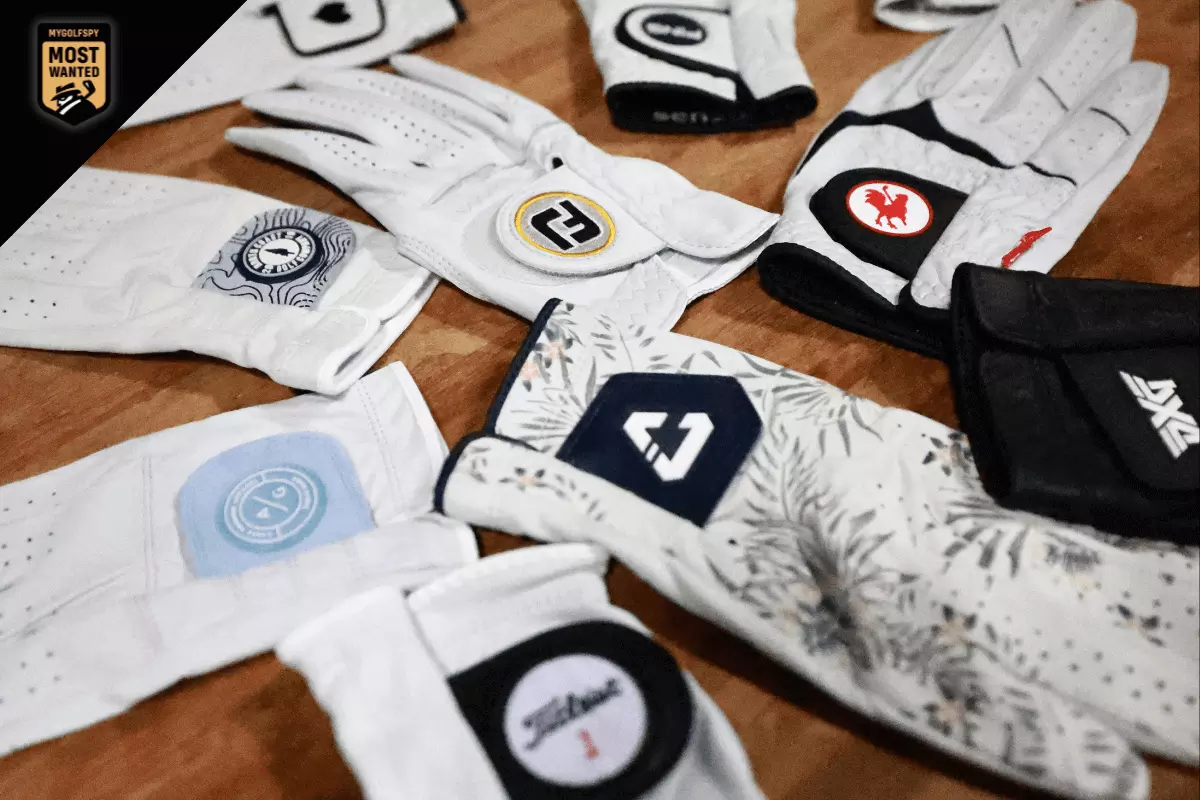 Best Golf Glove for Hot Humid Weather 2023
When braving the sweltering heat and high humidity on the golf course, equipping yourself with the right gear becomes paramount to maintaining your comfort and performance. The significance of a suitable golf glove cannot be overstated.
Enter specialized golf gloves meticulously designed to combat the challenges of hot and humid weather conditions. These gloves combine innovative materials and thoughtful construction to ensure a superior grip, moisture management, and breathability, allowing golfers to maintain their optimal swing even in the hottest weather.
Crafted with a keen understanding of the demands of hot and humid climates, the best golf gloves and performance golf gloves exhibit features that cater to functionality and comfort. These gloves often incorporate lightweight and moisture-wicking fabrics that actively pull sweat away from the hands, preventing discomfort and slippage.
Furthermore, many gloves integrate perforations or mesh panels strategically placed across the fingers and palm to provide the utmost ventilation. This dual approach to moisture management and breathability guarantees that the golfer's hands remain cool and dry, fostering a secure grip and preventing the onset of blisters.
Whether playing a leisurely round or competing at a professional level, these specialized summer golf gloves ensure that your hands stay steady and your performance remains at its peak no matter how hot and humid the weather is.
Check out our top six best golf gloves for hot and humid weather
The Titleist Perma-Soft Men's Golf Glove is the best golf glove for hot humid weather and packs incredible performance and comfort for male golf enthusiasts. Engineered with meticulous attention to detail, this glove showcases Titleist's dedication to providing golfers with a premium experience and a perfect glove to grip in humid conditions.
The Perma-Soft Golf Glove is recognized for its remarkable combination of soft, high-quality leather and a precisely tailored fit. Premium leather enhances grip and feel, ensuring the golfer feels like his hands won't slip from the club, a critical factor for accurate swings.
Furthermore, the glove's thoughtful construction extends to its durability and breathability is why it's our favorite sweat-resistant golf glove. The glove's leather remains supple even through prolonged use, maintaining its form and quality over time. We often see players wearing this glove because it feels better for them taking larger backswings on slow greens.
This design prevents discomfort and the potential for sweaty palms, enabling golfers to focus on their game without distractions. With its classic design, enduring quality, and attention to performance, the Titleist Perma-Soft Men's Golf Glove undoubtedly earns its place as a trusted companion on the golf course. And if your hands feel wet still, consider adding an antiperspirant!
Catering specifically to the needs of female golfers, the Callaway Women's Opti Flex Glove comes with a great blend of style, functionality, and fit. Callaway, a renowned name in the golf industry, has tailored this glove to address the unique requirements of women on the course. The Opti Flex Glove showcases a sleek design and is available in various sizes to ensure a snug and comfortable fit for female hands.
The glove's standout feature is its utilization of Opti Flex material, a combination of leather and synthetic materials that provides an excellent balance of flexibility and durability. This construction promotes freedom of movement in the fingers while maintaining the glove's structural integrity. Including perforated detailing across the glove's surface maximizes breathability, combating the challenges of hot and humid weather.
Moisture management is further enhanced by incorporating moisture-wicking properties, preventing excess sweat accumulation and potential discomfort. The topping on the cake is the ball marker that is durable and stylish.
The FootJoy Men's WeatherSof Golf Glove, in its iconic white, stands as a testament to FootJoy's commitment to delivering quality and reliability to golfers. This glove is a popular choice among golfers of varying skill levels because it handles sweaty fingers and palms in hot, humid weather conditions.
One of the standout features of this glove is its reinforced durability in key stress areas, enhancing its lifespan and making it an economical choice for frequent golfers. The WeatherSof Golf Glove also employs a breathable PowerNet mesh across the knuckles and fingers, providing optimal airflow to keep your hands dry during high humidity and hot days.
The Callaway Men's Golf Glove is one of our favorites because it ranks as the top golf glove with a ball marker and provides some of the best comfort during those scorching days on the course. Designed similarly to other competitors, this glove provides leather and synthetic materials, which provide the stickiness and softness that golfers need to keep control of their club. We found that this is by far one of our favorite moisture-wicking golf gloves because of the type of leather being used.
The glove's perforated fingers and palm contribute to breathability, which is vital in warmer weather. This prevents sweat buildup, keeping hands dry and comfortable during play. The Callaway Men's Golf Glove also features an adjustable closure for a personalized fit and the fantastic ball mark that comes with the glove. Pair this with a new golf hybrid and you'll be underway holding onto the golf club in those hot humid weather conditions.
The FootJoy Men's StaSof Golf Glove is a pinnacle of luxury and performance, designed for golfers who demand the utmost in feel and grip. Renowned for its premium cabretta leather construction, the StaSof Golf Glove delivers an unparalleled tactile experience, ensuring exceptional feedback from the club.
Quality for gloves all depends on the type of material being used. FootJoy uses their Taction2 Advanced Performance Leather and comes with exceptional grip, even in wet or humid conditions. This is crucial for maintaining control over the club during swings.
The tailored precision fit of the StaSof Golf Glove ensures that it conforms closely to the hand, providing a well-wrapped grip around the hand. Its breathability is augmented by strategically placed perforations that allow airflow while minimizing moisture accumulation. For golfers on a budget, this is our favorite golf glove pick for those with sweaty hands.
The Pins & Aces Vivid Camo Golf Glove Design is a unique offering in the golf glove market, presenting a blend of style and performance. This glove stands out with its fantastic construction, promising softness and durability. The Vivid Camo design adds a touch of individuality to the golf course, making it an attractive choice for golfers who want to change up the norm.
The glove's long-lasting durability is well-suited for both men and women golfers, and the availability of left and right-hand options caters to different preferences. While less widely recognized than some established brands, the Pins & Aces glove aims to provide a distinctive option for golfers who value quality and aesthetics.
Conclusion
In the realm of golf, where precision and comfort intersect, the importance of selecting the right glove for hot and humid conditions cannot be overstated. These specialized golf gloves, engineered to conquer the challenges posed by summer climates, are essential companions for every golfer seeking to maintain peak performance in the sweltering heat.
These gloves actively combat discomfort, slippage, and moisture accumulation with features like moisture-wicking fabrics, strategically placed perforations, and premium materials. Promoting a steady grip and optimal airflow ensures that golfers can confidently navigate the course while focusing on their game.
Frequently Asked Questions (FAQs)
How do you keep sweaty hands dry for golf?
To keep sweaty hands dry for golf, use a high-quality golf grip with moisture-wicking materials and apply an antiperspirant designed explicitly for hands to reduce sweat. Keep a clean towel handy to wipe your hands throughout the game.
What do pros use for sweaty hands?
Pros often use a combination of specialized golf grips that offer enhanced moisture control and grip stability, along with antiperspirant lotions or sprays formulated for hands to manage sweaty palms during play. Towels are also essential for maintaining a dry grip throughout their rounds.
What golf gloves help sweaty palms?
Golfers with sweaty palms often benefit from using gloves made from moisture-wicking materials like synthetic blends or cabretta leather with ventilation features, as these help maintain a better grip by reducing moisture buildup. Our favorite golf glove for sweaty palms is the Titleist Perma-Soft Men's Golf Glove because of how long it lasts round after round, plus it has a great stickiness to it.
Are there golf gloves for sweaty hands?
Yes, there are golf gloves specifically designed for individuals with sweaty hands. These gloves are typically made from moisture-wicking materials and often incorporate special ventilation features to help keep hands dry and maintain a firm grip on the club, even in hot and humid conditions.
Written At: Updated At: 2023-09-02T22:01:32+00:00