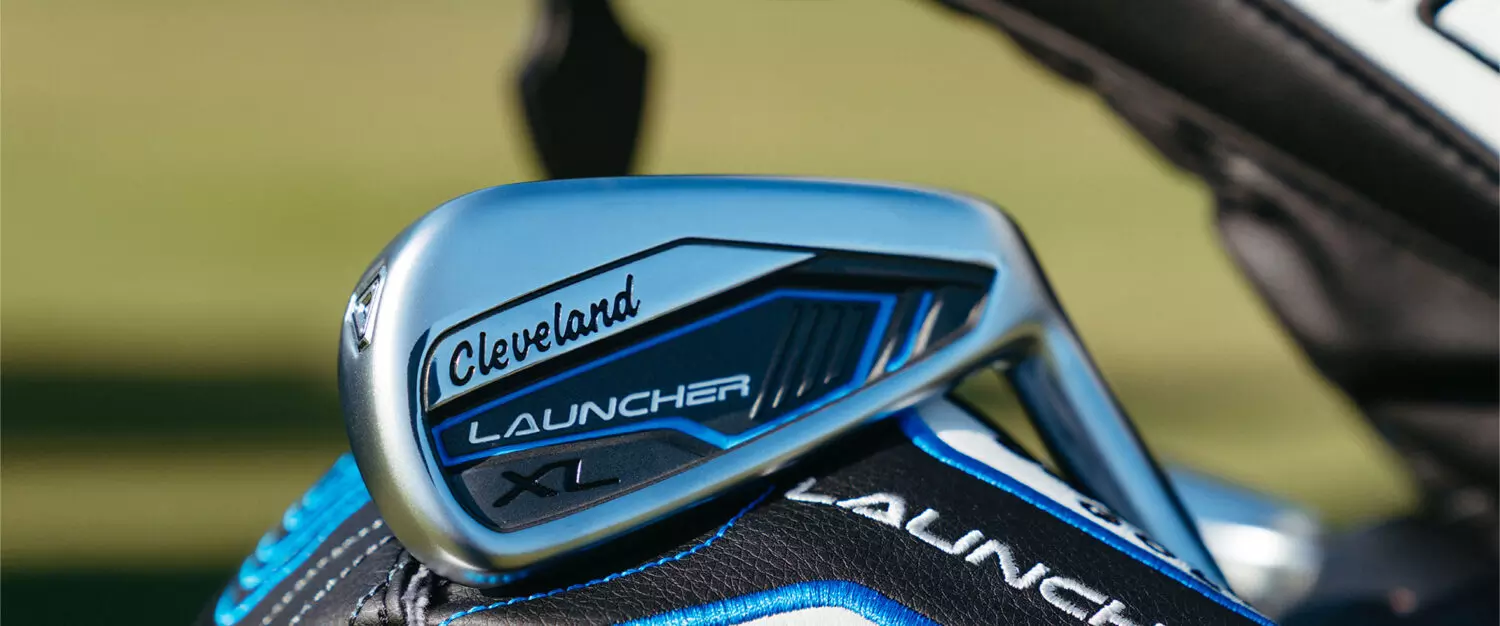 Best Golf Irons Under $1000 of 2023
Golf irons are one of the most important clubs in a golfer's bag. They are incredibly dynamic beyond the typical shots on the fairway or rough. Hitting the ball out of the trees or playing out of a fairway bunker isn't easy, but your irons can be fit so that you feel more confident during those normal and awkward shots.
A wide variety of golf irons are available on the market, and they come in many different shapes and sizes with varying degrees of forgiveness, loft, and distance. When looking for the best golf irons under $1000, some factors to consider might include the club's feel, distance, accuracy, and forgiveness.
One pro of golf irons in this price range is that they are generally designed to offer good performance at an affordable price point. Golfers looking to upgrade their clubs without breaking the bank may find that there are many quality options under $1000. Another pro is that golf irons in this price range often offer a good balance of forgiveness and distance, which can help golfers improve their game.
On the flip side, some cons of golf irons under $1000 may include limited customization options, lower quality materials, and less advanced technology compared to more expensive options. Additionally, some golfers may find that certain clubs in this price range don't offer the level of feel or control they seek.
Overall, when shopping for golf irons under $1000, it's essential to remember your own skill level, swing style, and goals on the course. Doing some research and trying out different clubs before making a purchase can help ensure that you find the best golf irons for your game.
We've tested various golf iron sets and have identified the best golf irons for the money, as well as the best golf irons on a budget. We've even presented options for golf irons as low as $100, and the best golf irons under $600 are often excellent quality for an amazing price.
Check out our top seven best golf irons under $1000
The Callaway Mavrik iron set features steel shafts with a regular flex and includes 7 clubs, ranging from a 5 iron to a pitching wedge. You also have the option to include an approach wedge in this set, which can act as your gap wedge for approach shots to the green.
This set is designed to offer distance, accuracy, and forgiveness, using technologies such as Flash Face Cup, which promotes faster ball speed across a larger portion of the face, and Tungsten Energy Core, which helps optimize the center of gravity for improved launch and ball flight.
Reviews of this product on Amazon are generally positive, with many golfers praising the distance and feel of the clubs. Some reviewers note that the clubs are forgiving and easy to hit, while others suggest that they are ideal for mid-handicap golfers looking to improve their game. However, a few reviewers have mentioned concerns about durability, with some reporting that the club heads may wear down or show signs of damage over time.
Overall, the Callaway Mavrik is our top pick because of the perfect price point (right around $550) and provides amazing durability and forgiveness, which is perfect for high-handicappers and beginner golfers.
Talk about options! One of the reasons we love the Callaway Rogue ST Max iron set is because it's been designed for golfers who want maximum distance and forgiveness. They have more than eight different club options from 4 iron to pitching wedge all the way up to sand wedge.
We also love this club because it comes with a wider sole that promotes easy launch and forgiveness on off-center hits. Callaway also has built-in Urethane Microspheres that reduce vibrations, providing a soft feel and sound at impact.
Callaway has also included their well-known Variable Face Thickness (VFT) technology, which is focused on maximizing ball speed to help those with center and off-center hits. Perfect for beginner and high-handicap golfers.
The irons have a high-strength, ultra-thin face made of Carpenter 455 steel that promotes faster ball speed. We also love the options here because the set comes with stock True Temper Elevate 95 shafts in regular or stiff flex options.
Specifications.
The TaylorMade SIM 2 Max Iron Set has been around for a few years, and for a good reason. Like our friends at Callaway, this club comes with a decent array of options and can go as low as 4 iron and as a high to sand wedge.
Taylormade has built its Speed Bridge design that focuses on stabilizing the club head at impact to promote more distance and forgiveness. They also include their standard Cap Back design that provides a solid cavity, which beginner and high-handicap golfers should look for to help get the ball off the ground and improve those off-center hits.
Also, we just love the look of these clubs. They are incredibly sleek with their chrome finish and blue accents; it's a club that many will be turning their heads to, wondering what they are.
Golfers, check this club out! This golf iron set under $1000 comes in both left and right-hand options. The club has been crafted to provide a balanced blend of forgiveness and control to golfers looking to get more distance out of their shots.
This club comes with a standard 4 iron through pitching wedge while also including an option to include an approach wedge as well. We often hear many players saying that they are giving approach wedges more of a chance because of the consistency and familiarity with their other irons that have a similar feel.
The Cleveland Launcher UHX Iron Set has options in steel and graphite shafts and includes 8 irons. This golf set is designed with a hollow construction to help increase distance. It also includes a solid cavity back construction in the shorter irons (8-PW) for improved control and precision. The V-Shaped Sole design helps to provide consistent turf interaction for improved ball contact and distance.
Cobra has been one of the major names in golf for the best golf irons for the money and for the best golf irons on a budget.
Similar to other competitors within this price range, this golf iron set under $1000 has been created for those looking for more precision and control in their iron game. 8 irons (4-PW) are included in this golf iron set featuring a likable cavity and muscle-back shape designed with a tungsten toe weight that promotes a higher moment of inertia centered for improved accuracy and stability.
The Speed Tuned Weighting-An 8-gram toe weight provides even more stability to help feel like the club can easily turnover at impact to help hit cleaner and crisper shots.
Overall, we love the Cobra LTDX iron set because of the incredible forgiveness, quality look, and overall control these clubs provide. Also, the price point is amazing for this type of iron set, which usually sits around $700.
Our budget pick is the Ram Golf EZ3 iron set because we still are struggling to understand how RAM has been able to design such an amazing golf iron set under $1000, often costing only $200 or so.
The golf set includes 5 through pitching wedge, all of which feature a deep undercut cavity back design, which lowers the center of gravity and increases the sweet spot for maximum forgiveness on off-center hits.
These irons also come in an option with an additional shaft length of 1" for taller players who are 6' 1" or taller. We also love that no matter the option you go with, Ram has included a 21-degree hybrid for those looking to hit longer shots off the tee or during approach shots.
Ram has constructed these irons with high-quality stainless steel to promote both durability and lasting performance to help you feel good and confident when on the course.
The one staple we need to call out is the fact that while this is a great club for those on a budget, we wouldn't recommend this golf iron set for experienced golfers, especially those that are mid to low handicappers. This golf club is a perfect iron set for beginners and high-handicappers not looking to break the bank.
Wilson has continued to preserve their spot in our favorite golf irons under 1000 because of how easy they come off the face. Including both left and right-handed options, as well as in graphite and steel, they have really made a club for the masses.
Coming in regular and stiff shafts, this golf iron set comes with a 5 iron through pitching wedge and a gap wedge (often called an approach wedge). This club has been designed with cavity-back heads and features weighting towards the end of the clubface to increase forgiveness and accuracy on off-center shots.
We love that these clubs come with a soft stainless steel face and a carbon steel body, which provides a soft feel and improved sound at impact. The set also includes True Temper Dynamic Gold R300 steel shafts and Wilson Staff 2 Crossline grips.
This is a perfect option for players looking for a balance of forgiveness, control, feel, and a quality look. Not to mention the price point is one of our favorites and falls into one of our top clubs for the best golf clubs under $600.
Conclusion
After putting these clubs to the test for the top golf clubs under $1000, it's clear that many brands are looking to this price point to provide incredible quality without breaking the bank. We've included various options for the best golf irons under 800, those on a budget, as well as for those looking to get back into golf.
Each set of clubs offers unique features and benefits to cater to different golfers' needs and preferences. Overall, the Callaway Mavrik and Rogue ST Max sets stand out as the most popular choices among golfers due to their advanced technology, improved accuracy, and impressive distance.
However, it's important to note that individual preferences and playing styles will ultimately determine which set of clubs is the best fit. Golfers should consider factors such as their skill level, swing speed, and the type of course they typically play before making a final decision.
Frequently Asked Questions (FAQs)
What is the longest most forgiving irons in golf?
The longest, most forcing irons in golf has to be the Callaway Golf 2020 Mavrik Max Iron Set . This iron set packs a very simple design that will make you feel like all of your shots are clean, even for those that are actually off-center.
Our second pick would be the Callaway Golf Rogue ST Max Iron Set . Another golf iron that provides incredible forgiveness at a fantastic price point, they've designed this club to be incredibly durable and flexible for all kinds of shots.
What is the easiest to hit golf iron?
The easiest-to-hit golf iron really depends on the person's swing, skill level, and personal preferences. However, in general, we think the easiest to hit golf iron is the Callaway Golf 2020 Mavrik Max Iron Set because of its cavity-back design that has been known for years to help senior golfers get the ball off the ground toward their target.
What iron does Phil Mickelson use?
Phil Mickelson currently uses a set of Callaway Apex MB irons. However, he has also used other sets of Callaway irons throughout his career, including the Callaway X-Prototype irons and the Callaway Razr X MB irons.
What iron does Rory McIlroy use?
Rory McIlroy has been known to use several different sets of irons over the years, depending on his personal preferences and the specific course conditions. However, as of 2021, he has been playing with TaylorMade P7MB irons.
Written At: Updated At: 2023-07-23T20:11:02+00:00