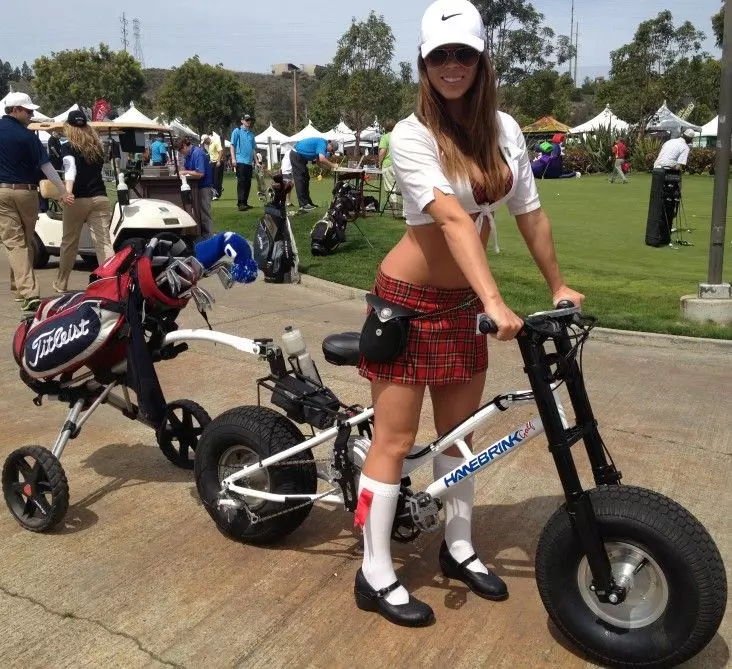 How to Carry Golf Clubs on a Bike
There so many summers where we can remember, lacing up, throwing our bag on our shoulders and biking down to the local golf course. Once you get there, we'd hide our bikes behind some pine trees and pretend that we showed up like everyone else.
In this guide we're going to show you some awesome ways to get to your favorite destination safely and in style.
While you're here, check out out our favorite carry bags and walking shoes, you're going to need them!
Option 1 - Shoulder Bag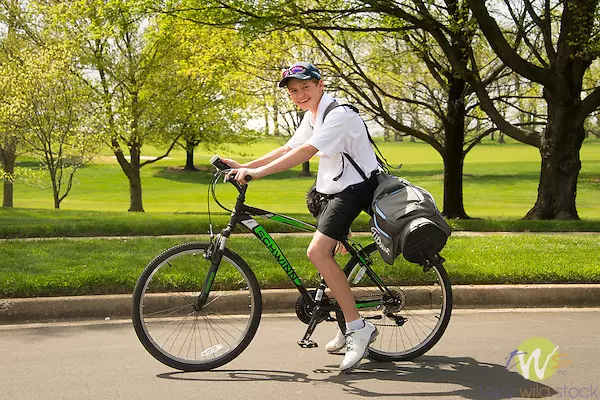 (image credit Terry Wild)
The simplest and fastest way to get from A to B is by having a great bag that has two straps. We covered a ton of these in our Best Golf Stand Bags.
Bike lanes are typically 4-6ft in width. Your longest club (driver) is around 45". If you add in the sole of the bag and a headcover, you're closer to 48" or 4ft. Most of the shoulder bags we recommend will have you slightly tilt your club heads up, thereby lessening your overall width.
So, assuming you're not playing extra long clubs, it should be safe for you to use a normal bag on your back.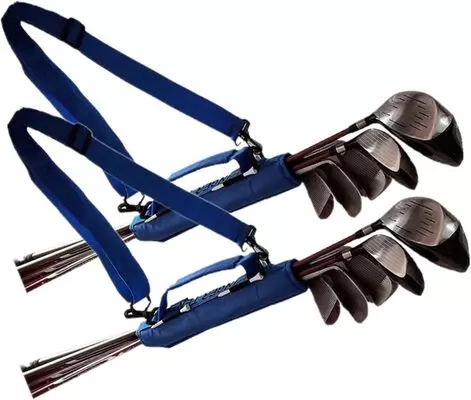 Pros
Very ergonomic
Lays flat and easy to store
Holds 10 clubs!
Cons
No ball pouch
We wish it would tighten more
Option 2 - Handle Bars
If you're heading to the range or to the practice green there is also an easier option, especially if you have a mountain bike or a bike that has a fairly straight set of handlebars.
Take your clubs (probably 4 or 5 max), lay them flat across your handlebars and check whether your fingers can extend to your handbrakes. If you can't, you should look at removing a club. If you have pedal brakes then carry as many clubs as you feel comfortable.
Option 3 - Bike Attachment
For folks who are serious about biking and golfing the Travoy Folding Cargo Bike rack is perfect for carring your favorite stand or cart bag.
It is easy to mount to an existing seat post using the quick hitch. The wheels are sturdy and strong enough for most terrain. This is an upgrade pick but it's worth the investment if this is a common mode of transportation for your golf clubs.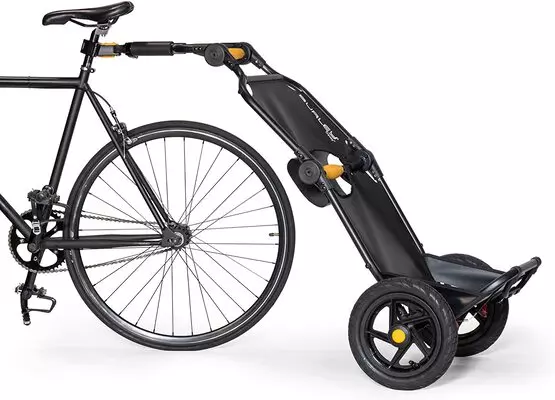 Travoy Folding Cargo Bike Trailer
The travoy bike trailer makes carrying a stand or cart bag easy. It's durable, has strong wheels and the hitch system is simple to use.
Pros
Easy to use hitch system
Can be storied vertically or folded
Durable wheels
Cons
Kickstand is shorter than we expected
Aluminum sections on some joints are weak
Conclusion
We love the idea of burning a few extra calories before hitting the golf course. There is nothing better than having some of those early jitters out of the way before any golfer gets on the first tee. Hit 'em and drive 'em straight folks!
Written At: Updated At: 2023-07-23T20:11:02+00:00