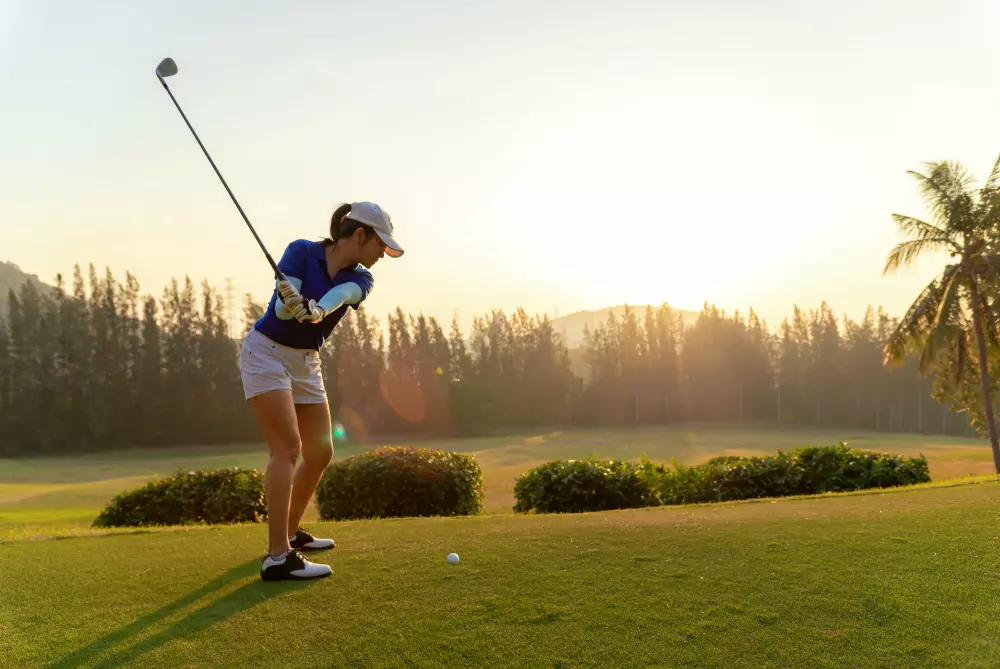 Best Golf Hats for Sun Protection 2023
The best golf hats for sun protection are among the most important elements a golfer needs when on the course. We see most golfers looking for a lightweight, durable, stylish hat that can be paired with many different apparel options. Yet, we also know how important it is to have a golf hat for sun protection because of how long we are out playing, whether it's 9 or 18 holes.
We recommend that golfers have a few different types of hats when choosing a golf hat that is great for playing and warm in hot conditions. Thankfully, many brands have started to combine materials that are great for running and handle moisture so well that you won't feel gross or hot on the golf course.
When we tested these hats, we ensured that we would have them be utilized in warm and sunny conditions to get the most out of these golf hats and the overall tests about if sun protection hats would meet our standards.
Check out our top six best golf hats for sun protection
The Callaway Golf Trucker Adjustable Hat is a go-to choice for golfers seeking both style and comfort on the golf course and immense sun protection from those strong UV rays. This hat boasts a classic trucker cap design featuring a structured front panel with the iconic Callaway logo, and it's available in various color options to suit individual preferences.
What sets it apart is the breathable mesh back, which enhances ventilation, keeping you cool during hot rounds of golf. The adjustable snapback closure ensures a secure and customizable fit for any head size. This hat provides phenomenal sun protection with its curved bill, making it a versatile choice for a day on the links or for casual outdoor activities. Pair this with a new glove designed for hot and humid weather, and you'll be playing better golf in no time.
We also like the colors and overall style of this hat. Golfers continue to echo the importance of having a hat that can be paired with different clothing apparel while also providing sun protection for those hot summer days. This hat is also one of our favorite golf hats for big heads, which is why we love it because it's so dynamic.
The Adidas Women's Superlite Relaxed Fit Performance Hat is a sporty and stylish accessory for active women and our women's best golf hat for sun protection. This hat combines comfort and functionality with its relaxed fit and performance-driven features. We love this hat because it is lightweight and durable, which lasted us so long throughout testing it over six months.
It's available in various vibrant colors to match your athletic attire and makes for one of our favorite golf hats for small heads. The lightweight design ensures you won't feel weighed down during workouts or outdoor adventures. The curved bill provides the sun protection needed to keep your face cool and out of those UVs, making it suitable for various activities, from running to hiking.
However, the relaxed fit and moisture-wicking fabric truly stand out, ensuring you stay cool and comfortable while pursuing your fitness goals or enjoying outdoor leisure. This hat is a versatile companion for those seeking a blend of fashion and function in their activewear.
The Titleist Men's Tour Performance Golf Hat is the epitome of sophistication on the golf course. Designed with golfers in mind, this hat combines style and functionality seamlessly. Its sleek and timeless design, available in various classic golfing colors, is a favorite among players looking for that professional touch to their attire.
We also love this hat because its moisture-wicking material kept our heads so calm on the course while protecting the top of our head and face from the sun. The last thing we want is to be sweaty and uncomfortable on the course; this hat provides all the protection you need.
It makes a fashion statement and offers solid sun protection, with its wide brim effectively shielding the face from harmful UV rays. Whether you're a casual golfer or a pro, the Titleist Tour Performance Hat is a reliable and stylish companion for your rounds.
The Callaway Golf Tour Authentic Performance Pro Hat represents the pinnacle of performance and style in golfing. Crafted with the needs of serious golfers in mind, this hat blends modern athletic aesthetics with cutting-edge technology.
Its moisture-wicking properties keep sweat at bay, and the breathable materials ensure comfort throughout your game. The UPF protection guards against harmful UV rays, making this one of our favorite UV-resistant hats. At the same time, the structured design and iconic Callaway branding create a fashionable statement on the course.
Whether you're a dedicated golfer or someone who values performance and style, this hat is your ideal companion for the fairway.
The Sunday Afternoons Ultra Adventure Hat is the ultimate outdoor companion for those who love exploring various landscapes, including golf and the wilderness, and one of the best golf sun hats for men playing in hot weather. With a wide brim, UPF-rated sun protection, and a neck cape for added shielding, it protects you from the sun's harsh rays during extended outdoor adventures and is one of the best sunproof golf caps on the market.
The hat's adjustable sizing and chin cord make it secure and comfortable even in windy conditions, while the moisture-wicking sweatband ensures you stay cool and dry. Whether hiking, camping, or fishing, this hat offers unparalleled sun protection and versatility in a rugged outdoor style.
The Adidas Golf Men's Standard UPF Sun Hat is a straightforward yet effective choice for those prioritizing sun protection during outdoor activities. This no-frills hat offers UPF-rated sun protection, making it a practical option for extended sun exposure.
While it may lack the styling flair of some other hats, its simplicity is its strength. The wide brim provides ample coverage, and the adjustable fit ensures it stays securely in place. If you're looking for reliable sun shielding without the fuss, this hat is a dependable choice for outdoor enthusiasts.
Conclusion
Golf hats are stylish accessories for safeguarding yourself from the sun's powerful rays during those long days on the golf course. They offer dependable protection for your face, neck, and eyes, ensuring you can focus on your game without worrying about sunburn or glare. Hats for golfers in the sun are so essential that you can keep playing round after round without any concerns.
The best part is that they come in various styles and designs, allowing you to look your best while staying sun-smart. So, whether you're a dedicated golfer or enjoy spending time outdoors, invest in a quality golf hat today to elevate your game and shield yourself from the sun's harsh elements. Stay calm, look great, and play your best with the ultimate sun protection – a golf hat!
Frequently Asked Questions (FAQs)
Do golf hats protect from sun?
Golf hats protect from sun and are designed to protect the face, head, and eyes from the sun's harmful UV rays, offering sun protection while playing on sunny days.
What type of hat gives best protection from the sun?
The hats that give the best protection from the sun are wide-brimmed hats, like those with a floppy or safari-style design, which offer the best sun protection as they shield the face, neck, and ears from direct sunlight.
What color hat is best for sun protection?
Hats in light colors such as white, beige, or light gray are generally best for sun protection as they reflect more sunlight and heat, helping to keep you cooler. We also recommend ensuring you buy a golf hat with moisture-wicking material so your head stays dry.
What golf hats keep your head cool?
Golf hats that incorporate moisture-wicking and breathable materials, such as polyester or nylon blends, help keep the head cool by wicking away sweat and allowing for better airflow.
What do pro golfers use for sun protection?
Professional golfers often use a combination of wide-brimmed golf hats, sunglasses, and sunscreen to protect themselves from the sun's rays while on the golf course. If you can bear it, we also recommend wearing pants on those hot summer days to keep your skin out of the sun.
Written At: Updated At: 2023-09-09T22:56:08+00:00