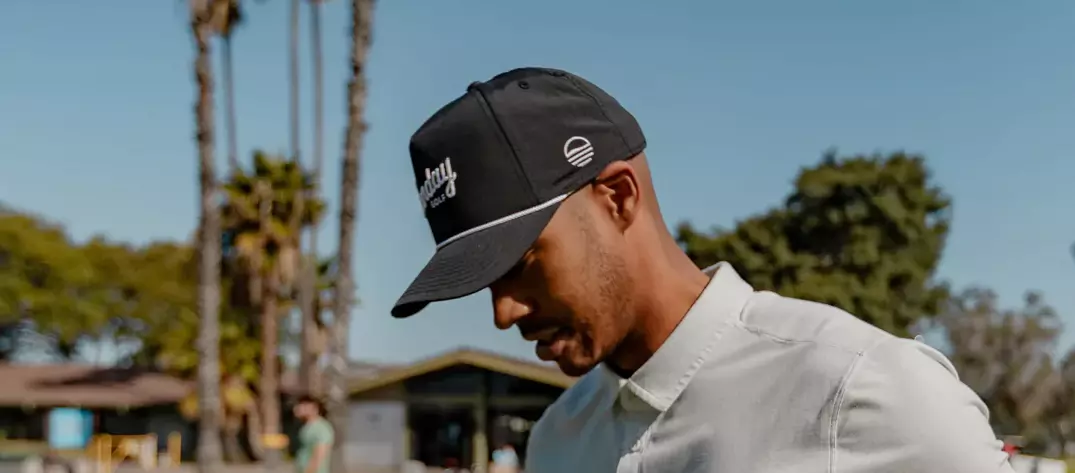 Best Golf Hats for Big Heads of 2023
Golf hats for big heads can be a challenge to find because so few brands make large sizes that also include the performance and quality you expect to find when purchasing a golf hat. We expect a solid golf hat to fit comfortably, come with an adjustable stretch band, be stylish, moisture-wicking, and fabulous in different weather conditions.
We also recognize that many golfers with big heads want a hat that will last. Durability in golf hats today is hard to come by for those with big and large heads, but we've tested and tried a number of golf hats that fits golfers with big heads, so you don't have to buy one or two and guess if the hat will meet your needs beyond the appearance.
Check out our best golf hats for big heads of 2023
The Callaway Golf Hat has been seen as one of the top golf hats overall of 2023 due to its perfect balance between style and function. This hat comes with a classic golf-look design along with a mesh back for the right amount of breathability. It comes in a clean white color, adding a touch of sophistication to your golfing attire. The adjustable snapback closure allows for a customizable fit, accommodating different head sizes and shapes.
We also love that this hat comes in a few great colors, so you have some great options to choose from. Additionally, this hat exceeded our expectations regarding durability and long-lasting performance. The front of the hat is crafted from a cotton blend, providing a soft feel while keeping that sun out of your eyes based on a sturdy bill. This hat also fits heads that are XL and XXL.
We also love the mesh back because of how much it enhances airflow, keeping your head cool and sweat-free during those hot summer days on the golf course. The one thing we didn't love was the fit after a number of rounds. We expected it to break in, but the hat stayed really solid to your head, sometimes forcing us to play with what level of snap on the back we needed to adjust to get the proper comfort.
For our women's pick, we have to go with one of the most trusted golf brands on the market, Titleist. This hat is from their Players Performance line and is quite the versatile and stylish accessory designed specifically for female golfers. This is our favorite extra large Titleist golf hat for women.
We love how Titleist combined a perfect array of colors to choose from while keeping things practical for the course. It features a classic design with a structured crown and a pre-curved brim, providing a timeless and elegant look on the course. Additionally, this hat also comes with an adjustable snapback design to allow you to get that perfect fit.
One of the main reasons we love this hat is due to its magnetic ball market located on the hat. We usually love our ball markers on our gloves because it's easy to remove your glove and pull out your ball market after hitting the green, but we also love the flexibility of having it on your hat.
Lastly, we also really like this hats moisture-wicking properties to keep you dry and comfortable while on the course. This is an expected characteristic of any golf hat nowadays, but brands like Titleist continue to revolutionalize how breathable you can get while also keeping your head dry in these wet conditions. You should give this hat a try.
The Adidas Performance Golf Hat is one of our favorite retro-looking fits that still packs the quality and functionality you expect from a golf hat for golfers with big and large heads. Similar to some of our other picks, this golf comes in a snapback design that allows golfers to really fit different hats to the size of their head.
We also love that this hat is made from durable, breathable materials and comes in cool colors and styles. The moisture-wicking fabric also helps keep sweat at bay, ensuring a dry and relaxed experience. We also love that the hat provides a wide brim to keep that sun out of your eyes at all angles, whether you're putting or getting ready to hit a long drive.
We like the hat from SwingJuice because it has a new and unique style that golf needs. It's trendy and eye-catching based on its retro-inspired look. The hat is also unisex, so it's excellent for women who are also considering a hat for larger heads.
One notable design aspect of this hat is the brim size. Coming in a few inches smaller than most golf hats, this design provides a fantastic look that can be compared to skateboard hats many see folks wearing. Watch your golf ball fly with this hat.
This hat has been crafted from high-quality materials to ensure you're comfortable on the golf course. We also love that this hat is so versatile, so you can wear it in so many places.
Whether you're hitting the fairways or enjoying a casual day out, the SwingJuice Retro Rope Golf Hat blends style and comfort. It is a great choice for golfers who want to showcase their individuality and love for the game with a unique and fashionable accessory.
The Melin Trenches Performance Snapback Golf Hat is our most expensive pick, but the quality aligns with the price. This hat is so lightweight, water-resistant, and has some serious style.
Crafted from premium and quality materials, the hat offers incredible durability and comfort. We also love this hat's ten different colors and styles, all of which come in large, XL, and XXL sizes for golfers with big heads. Like other competitors, this hat also has an adjustable snapback closure that allows for a customized fit, accommodating different head sizes and shapes. This is why it ranks among our best golf hats for big heads. It's been crafted with precision.
Conclusion
Overall, the best golf hats for big heads can really be hard to come by. That's why we took the time to test and try these golf hats so you wouldn't have to.
Overall, style matters and is probably the first reason we pick up golf hats in pro shops because of their appearance. But, for golfers looking to use a hat often, pair it with various different styles, and even consider wearing it out on days they aren't playing golf will really start narrowing down what types of hats you want to consider.
Durability, moisture-wicking, adjustable sizing, and the types of materials used all came into play when we tested these hats because we want something that will last, whether you're playing consistently in hot weather or dealing with various conditions.
Frequently Asked Questions (FAQs)
What hats look good on people with big heads?
The hats that look good on people with big heads come in various shapes and sizes, which is great that so many brands have provided awesome optionality to golfers of all kinds. Hats that are good on people with big heads in structured hats, such as snapbacks or fitted caps. Wide brims are another option that can help to provide added sun protection. Adjustable and stretchable hats are also available for golfers with big heads to provide flexibility in size and support overall comfort needs.
Can you wear hats with a big head?
You can absolutely wear hats with a big head. With so many options now on the market, golfers with big heads can find hats that come in various shapes and sizes to really help each person find the perfect hat. Make sure to check out sizes large, XL, and XXL golf hats.
We recommend looking for hats that include adjustable or stretchable options because they will allow for you to adjust the hat to your size. We also recommend moisture-wicking hats to keep your head cool during those hot summer months.
What kind of hats do professional golfers wear?
Professional golfers typically wear several different styles of hats, often based on personal preference and sponsorship agreements. The most common styles of hats we see from professional golfers include baseball caps, bucket hats, visors, and hats made specifically for golf that emulate a typical baseball cap.
Remember that most professional golfers will be weaning hats and logos based on their sponsorship agreements, so they frequently wear hats displaying the logos of their sponsors. Golfers of all kinds, especially golf professionals, will wear a stylish, durable, moisture-wicking hat adjustable to meet their needs.
Whats the difference between a baseball hat and a golf hat?
The main difference between a baseball hat and a golf hat is based on the design and purpose. They are very similar, but a few differences are expected between baseball and golf hats. Those include the brim style, as golf hats usually have a broader and longer brim. Additionally, the crown shape of the hat differs, as the golf hat may or may not have a structured crown. Ventilation is another essential component of the golf hat, as we don't see this being as common for baseball hats.
Overall, there are some similarities in style and design between baseball hats and golf hats, but we recommend golf hats be worn when playing golf due to their overall design and build.
What is a fancy golf hat called?
A fancy golf hat is commonly called a "golf cap" or a "golf beret." These hats are often designed to feature a more refined and stylish look than traditional baseball-style ones. Golf caps and berets are often built with solid materials, usually including structured crowns, decorative designs, and finer details like leather accents or metal logos.
Written At: Updated At: 2023-07-23T20:11:02+00:00