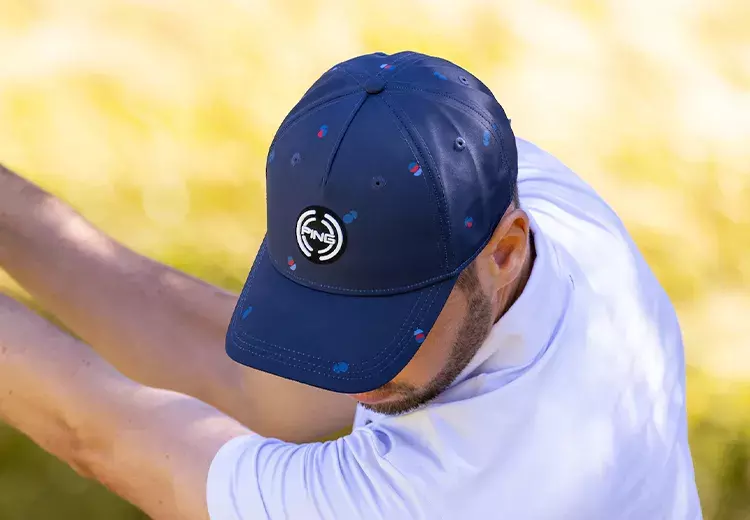 Best Golf Hats for Small Heads of 2023
Finding the best golf hats that provide a snug and comfortable fit can be daunting for individuals with smaller heads. Fortunately, golf hats are available on the market that caters specifically to those with smaller head sizes, ensuring an optimal fit without compromising style or functionality. These hats are designed with features such as adjustable straps, low-profile designs, and lightweight materials to accommodate smaller heads and enhance the overall golfing experience.
We've tested these hats over the last 12 months to assess durability, breathability, comfort, size, moisture-wicking ability, and overall functionality for those with small heads. Our tests ensure that we consider different hats for small heads across various price points to meet your needs, including different styles for those looking for a simpler design versus those willing to be a little riskier.
Check out our top five best golf hats for small heads
The Callaway Adjustable Golf Hat is a top-quality accessory designed specifically for golfers with small heads. This stylish hat features functionality and fashion at an affordable price.
Callaway has also made an incredible dent in the flexibility of a hat. How many of us have tried on different hat brands to learn that different snapbacks don't all fit our heads the same? This hat's adjustable design really packs a comfortable fit based on each individual's preference. We aren't sure how they've done it, but we think you need to try this.
Additionally, this hat has been made with durable materials, built to withstand the rigors of outdoor activities and provide long-lasting use. We also really like how the color adds a touch of elegance to any golf outfit. Contemplating various styles is really important to us, so we don't have so many hats, ultimately making this incredibly versatile.
We also are massive fans of the mesh backside of the hat to allow your head to feel that cool breeze as you prepare any shot. It's also a hat we've seen many players and individuals wearing away from the golf course, and that goes back to the incredible versatility this hat provides.
The Titleist Standard Montauk Breezer Golf Hat is one of our favorite golf hats over the last few years. They have made a brilliant hat for golfers with smaller heads that is clean, stylish, and goes well with so many different looks.
The hat has a simple design with a breathable mesh back panel, allowing for excellent ventilation and airflow. It helps keep your head cool and comfortable during hot rounds of golf. We also really like the front of the hat due to its polyester material, which keeps your hat in place during those windy days while keeping that sun out of your eyes. Not to mention it's incredibly breathable and lightweight.
Out of all of the hats we've tried, this is by far the most lightweight hat. We also love the fit around the back of the head because it keeps all of our hair down. Not to mention this hat also provides a sleek and sporty look in addition to superb protection from the sun.
The Titleist Standard Boardwalk Golf Hat really packs a punch. This hat has become quite the offering for golf hats, especially golf hats for small heads, because of the newly created rope design that says style all over it.
In addition to the other hats we've mentioned, this hat is incredibly versatile and durable. We sweat a ton when testing this hat in really warm conditions, and it got to a point where we were worried it would start showing stains after the first few rounds. That wasn't the case at all, and we see the quality of the hat stay solid for more than eight months of wearing it.
The other big pro of this hat is how well it fits small heads. We love the flexibility and overall stretchiness of this hat and all of the other cool elements that make this hat super stylish and moisture-wicking. This hat was great during those summer days when we were walking with our new stand bag.
The Melin Performance Snapback Golf Hat is one of the top hats on the market for those willing to spend a few extra dollars. They have built a solid and durable hat that also packs what every golf needs - a clean and air-flowing hat to keep your head dry during the round.
Featuring a snapback design with a water-resistant exterior, this hat is perfect for so many different weather conditions. Like many of the competitors we've reviewed, this hat also includes moisture-wicking technology to keep you cool and comfortable during golf rounds. We had on a new pair of our new golf shoes when we were walking on the golf course, and we loved every second of our new style.
This has to be one of the most modern golf hats on the market, which also is great at keeping the rays away from your face. Overall, no matter the outdoor activity you're doing, we think this hat is a must-try if you're willing to spend a few extra dollars compared to our other top picks.
The PUMA Men's Evercat Icon Snapback Golf Hat is one of our favorite simple designs for golfers with small heads looking for a quality hat. This is one of PUMA's classic hats that have been around for years due to its excellent snapback design and overall quality materials.
Ricky Fowler loves PUMA for a reason, and the hats are some of his favorites due to style and adaptability to head size.
This hat provides awesome protection and breathability on the golf course, including a moisture-wicking sweatband that helps keep you cool and the sun out of your face while you're on the golf course. We also loved this hat when tested on really hot days due to the polyester material that keeps you cool and dry.
Conclusion
We know it's not an easy feat finding the best golf hats for small heads. Size isn't always what matters because we've also noticed fewer brands making hats for smaller heads. However, the options we found and tested have proven their worth and are fantastic for smaller head sizes.
Frequently Asked Questions (FAQs)
What is the best golf hat for small heads?
The best golf hat for small heads may vary depending on individual preferences and head sizes, but we think the best golf hat for small heads is the Callaway Adjustable hat.
This hat features an adjustable strap at the back, allowing for a customized fit that accommodates smaller head sizes. It is made with lightweight and breathable materials, ensuring comfort during long hours on the golf course.
Finding the best golf hat for small heads involves trying different options, so we recommend you try a few of our picks before landing on the right one.
What is the best golf hat for tiny heads?
The best golf hat for tiny heads has to be the Titleist Men's Montauk Breezer Golf Hat. This hat is one of the top picks because of its moisture-wicking ability, durability, and overall style that goes well with so many different color schemes of clothes you want to wear.
What kind of hat should I wear for golf?
The best hat you should wear for golf is one that packs a few key characteristics. Those are breathability, durability, versatility, and the style you like. Sizes of hats for golfers who have small heads aren't the easiest to come by, so it's essential to check out the right hats for those that require a slight build that provides the same quality as other hats.
Do mesh caps keep you cool?
Mesh hats keep you cool and are designed to be versatile for various conditions, whether you're out on a hot summer day or dealing with a possible rain storm.
What is the best golf hat for hot weather?
The best golf hat for hot weather has to the melin Odyssey Stacked Hydro snapback hat, which provides everything you need in a hat with includes excellent ventilation, sun protection, and moisture-wicking properties to keep you cool and comfortable on the course.
Check out our favorite golf pants for hot weather of 2023 to pair your new hat with a new pair of pants!
What is the best golf hat for sweat?
The best golf hat for sweat is the Melin Odyssey Stacked Hydro because it includes a perfect mix of mesh that looks like a solid golf hat. This hat also provides a great look in various colors for pairing multiple colors with their apparel.
Written At: Updated At: 2023-07-23T20:11:02+00:00